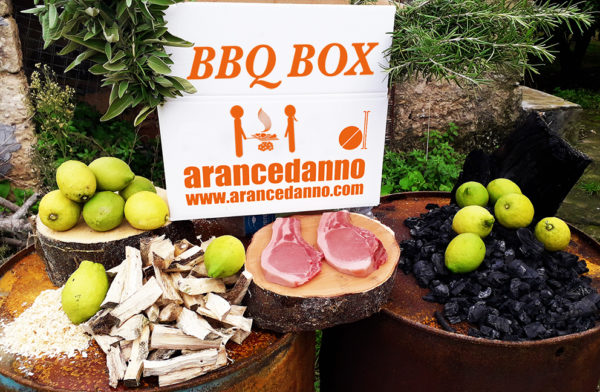 BBQ BOX
You don't have a barbecue? Too bad!
Team Danno's new BBQ BOX contains:
2kg of  Danno lemons;
3kg of orange wood coal;
2kg of orange wood chips&chunks for smoking food;
500gr of orange wood powder for smoking food;
1 jar (250gr) of mediterranean rub (organic aromatic herbs).
So, just about everything a real BBQ-nerd could desire!
★ If you wish to customise your box, choosing only part of the included products and/or adding more, please write to info@arancedanno.com.
Out of stock